During BIKETOBERFEST® – 25th Annual Rhythm & Ribs Festival and fundraiser features music legend Travis Tritt, national recording artists, renown BBQ, and vendors in St. Augustine, October 15-17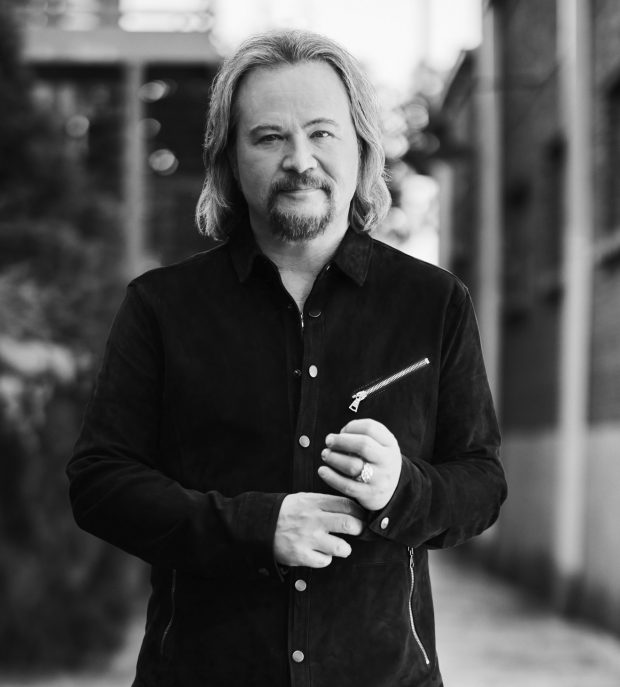 Date/Time
Date(s) - 10/15/2021 - 10/17/2021
12:00 pm - 10:00 pm
Location
Francis Field
Categories
The 25th Annual Rhythm & Ribs Festival and fundraiser will feature music legend Travis Tritt, national recording artists, award-winning barbeque with regional and national BBQ Champions, live music, arts and craft vendors, and activities in downtown, historic St. Augustine, Fla. at Francis Field, US 1 and Castillo Drive from Friday, October 15 until Sunday, October 17.
Founded by St. Augustine Sunrise Rotary Club in 1995 as an event with proceeds donated to charitable organizations for local and international service-oriented projects, the family-friendly weekend will attract locals and visitors. Key sponsors include Bozard Ford, Budweiser, and Canan Law. Additional sponsors include Adams Entertainment, Bacardi, Bud Lite Seltzer, Business Builders, Jacksonville's Country WQIK 99.1 FM, Stillhouse, and more.
This year, music is highlighted on Saturday night with headliner Travis Tritt who remains a key influence in country music, southern rock, blues, gospel and honky-tonk genres attracting fans across the globe. Notably, he will play selections from his first original full-length album in more than a decade.
Also, performing throughout the weekend will be Darrell Rae Music, Davis and The Loose Cannons, DJ EL, Jordan Fletcher, Luke Langford Band, Muscadine Bloodline, The Carpetbaggers, and Walker Montgomery. Additionally, One Good Ring will perform with musicians honoring the legendary Grateful Dead. Visit the festival band schedule at https://rhythmandribs.net/timeline/.
The event also features delicious barbecue with chefs competing for the best food items, people's choice barbecue awards, and an array of vendors featuring arts and crafts, and more. The popular festival, normally held in the spring, was postponed due to COVID-19.
Festival times are Friday, October 15 from 5 pm until 10 pm,  with ticket priced at $10.00 per person online and $15.00 at the gate; Saturday, October 16 from 12 pm noon until 2 pm with tickets priced at $10 person at the gate, and from 2 pm until 10 pm for $25 per person online and $35 per person at the gate, and on Sunday, October 17 for $5.00 at the gate for family day from 12 pm noon until 5 pm. Gate entry tickets are available for cash only with no re-entry permitted. On Saturday, with the purchase of five tickets, attendees get one free, available online only. Children 15 years of age and younger may attend events at no charge.
VIP Weekend Access tickets are available online only, for $150 per person and includes exclusive viewing areas next to the stage with first come first serve seating, private restrooms, access to the exclusive premium cash liquor bar, commemorative items, and re-entry to the festival. Lawn chairs and blankets are allowed; however, no coolers or outside food and drinks are permitted along with no dogs or pets, and no overnight camping.
Additionally, event organizers welcome visitors from BIKETOBERFEST® which runs from October 14-17 and features motorcycle enthusiasts who come together during the four-day rally each year in Daytona Beach, Fla. for the Southeast's superlative motorcycle rally featuring shows, custom bike builds and hundreds of the industry's top vendors. Biketoberfest® is a collection of activities that take place at venues and businesses in cities throughout Volusia County, and beyond.
Parking is available at the Historic Downtown Parking Facility (HDPF) next to the festival field.  All-day parking is $15. With a ParkNow card, parking is $3 all-day. Visit the website for more information at http://www.citystaug.com/government/financial_services/parking/index.php. Additional City parking facilities include Handicapped Parking and Overnight Parking.
On Saturday only, free parking and free shuttle transportation is available, managed by the City of St Augustine, and paid for by the St. Augustine Sunrise Rotary. The shuttle will run from     8:00 am until 11:00 pm with pick-up and delivery every 20 to 25 minutes from two parking locations on the north side of the city including St. Johns County Health Department, 200 San Sebastian View in St. Augustine, and North San Marco Lot, 301 San Marco Ave. in St. Augustine. Additional Rotary Club sanctioned parking lots are located around the festival field for $10 all-day.
With the help of approximately 200 volunteers including Rotarians, friends and family, more than 2000 hours of help is volunteered over the weekend. What began as a small Barbeque Fest (its original name), Rhythm & Ribs has grown and attracts music lovers and barbeque aficionados who enjoy the Festival weekend. During the event's history, the music lineup has expanded to include previous headliners such as JJ Grey & MOFRO, Sister Hazel, Rusted Root, Leon Russell, Dave Mason, and the Marshall Tucker Band, among others. For more information and to purchase tickets, visit the website at https://rhythmandribs.net.