EICMA 2018 Unveilings
EICMA 2018 Unveilings
The 76th EICMA motorcycle show was held in Milan, Italy this past weekend. The Esposizione Internazionale del Ciclo, Motociclo, Accessori (loose translation: International Expo of Cycles, Motorcycles, Accessories) is the world's largest moto show, and every year witnesses the unveiling of many upcoming models and technologies from the various brands around the world. This year's show was no different.
This year's show showcased horsepower. Three European marquees displayed 2019 models that all make over 200hp, a level of power for years only known to professional superbike racers. Aprilia announced their 217hp RSV4 1100 Factory before the show, drawing a crowd daily with their showroom demos. BMW upped the ante with an upspec S1000RR, with a claimed 205hp and 24-pound weight reduction over last year. A potent combo. Speed masters Ducati stole the show with their new Panigale V4 R, which puts 221hp to the pavement in stock form.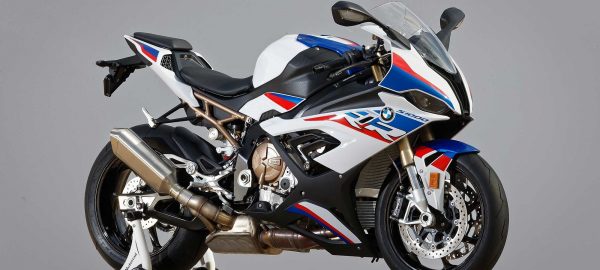 Harley-Davidson displayed their all-electric LiveWire, with details on chassis, powerplant, design, and technology. With production dates as yet unannounced, the Motor company has played their cards close to the vest but revealed the bike will utilize a permanent magnet electric engine mounted low and forward in the chassis and employing a smaller battery for lights and peripherals. The powertrain will be a stressed member of the aluminum frame, with a Showa suspension front and rear, Brembo brakes fore and aft, ABS and traction control standard, and up to seven customizable ride modes accessed within a sharp TFT display. The LiveWire will be chargeable via a simple Level 1 home charger as standard equipment, or Level 2-3 systems available at select H-D dealerships across the globe. Styling is distinctly "naked sport", looking more aggressive and agile than any previous Harley model to date.
The EICMA show saw the return of legendary Brough-Superior, premiering an exotic SS100 to mark the 100-year anniversary of the company. The company reopened in 2017 but debuting the SS100 indicates the marquee looks to stick around for a long time.
EICMA is highly anticipated within the industry every year, and this show did not disappoint. To view all the incredible bikes at the show, check this out- https://newatlas.com/gallery-best-of-eicma-2018/57156/
Rob Brooks